Fareed Haque is a modern guitar virtuoso. Steeped in classical and jazz traditions, his unique command of the guitar and different musical styles inspire his musical ventures with tradition and fearless innovation.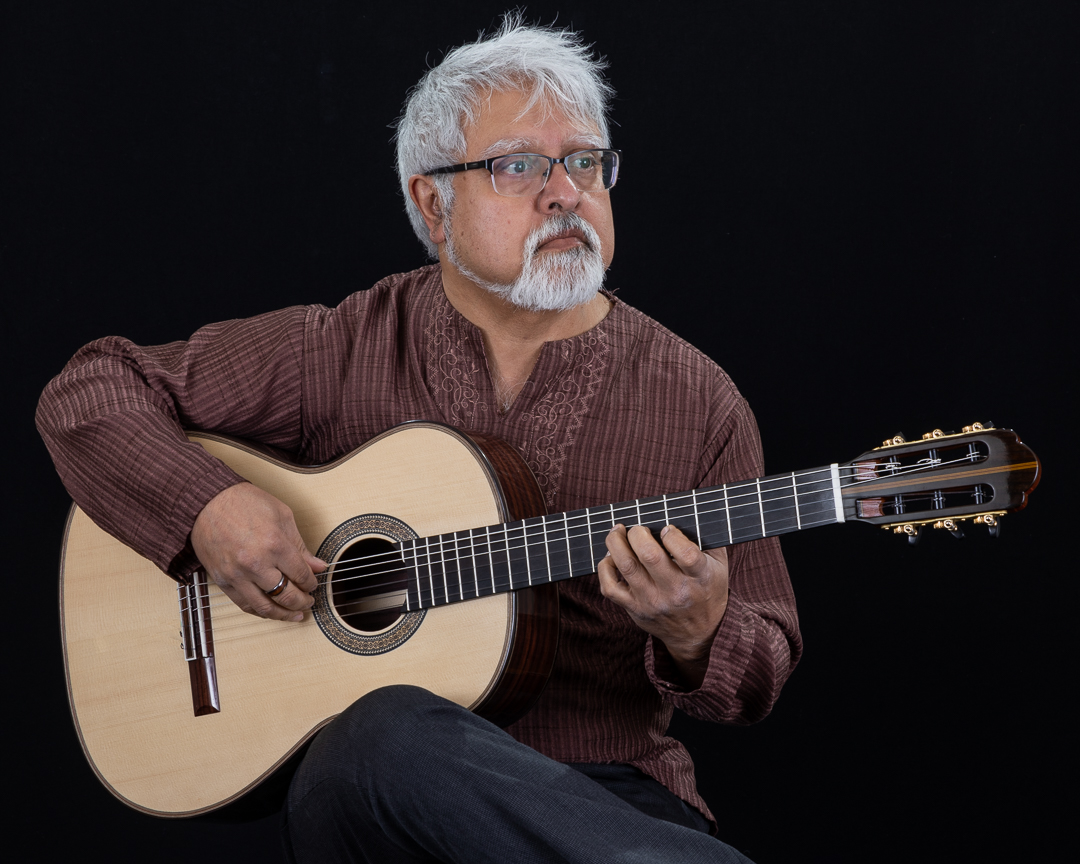 Since 2011, Haque has returned to his first loves, jazz guitar and classical guitar. He has been busy performing and recording with his trio featuring legendary B3 virtuoso Tony Monaco, his own trio and jazz quartet, as well as his larger world music group the Flat Earth Ensemble.
Recent releases include the critically acclaimed Out of Nowhere featuring drummer Billy Hart and bassist George Mraz, The Flat Earth Ensemble's latest release Trance Hypothesis, and The Tony Monaco/Fareed Haque release Furry Slippers that reached the top 10 in Jazz Radio Airplay.
IN addition, Fareed has performed at the Chicago, Detroit, and Java Jazz festivals and was featured as part of the Made in Chicago Series performing with his numerous groups at Millenium Park's Pritzker Pavillion in Chicago. He also performed and arranged numerous classical programs as 2013 artist-in-residence for The Chicago Latin Music Festival, was featured on WBEZ, as well as WFMT's Fiesta! radio programs, and has recorded his arrangement of Piazzolla's 5 Tango Sensations, El Alevin by Eduardo Angulo Leo Brouwer's Quintet for Guitar and String Quartet with the critically acclaimed Kaia String Quartet. Haque continues to tour and record extensively along with documenting his unique teaching methods in a series of best selling interactive video courses through TrueFire.
IN 2016, Haque was invited to perform at the Indianapolis Jazz Festival Tribute to Wes Montgomery along with Peter Bernstein, Bobby Broom, Henry Johnson, Will Mathews, Russell Malone, Pat Martino, and Dave Stryker. He was also a visiting scholar at Western Michigan University. Recent projects include artistic directorship of numerous jazz festivals, performances with Tony Monaco, Paquito D'Rivera, Vijay Iyer, pundit Vikku Vinacrayam, long-anticipated reunion concerts with Garaj Maha.